BEBIDA ARROZ THE BRIDGE 1L BIO
2,15 € / Unidad
(2,15€ / L)
IVA incluido
Comprando este producto acumulas un 2% de descuento para próximas compras, que equivalen a 0.04€
Mira cómo funciona nuestro Programa de Fidelización
Bebida de Arroz Natural BIO THE BRIDGE hecha a base de arroz de origen italiano elaborada con agua de manantial procedente directamente de las montañas. Es un sustituto perfecto a los lácteos. Enriquece todas las bebidas desde el café al té matcha. No contiene gluten, es 100% apto para veganos y no tiene azúcares añadidos.
Ideal para problemas de digestióN
Alternativa a la leche de vaca
Ideal para elaborar postres y recetas
Perfecta para tomar sola
Calificaciones y evaluaciones de los clientes
Nadie ha efectuado una evaluación
2,15 €
Más información
Valores nutricionales :
Valores nutricionales por...
Marca: THE BRIDGE
BEBIDA DE ARROZ NATURAL THE BRIDGE
INGREDIENTES
Agua de manantial, arroz italiano ecológico (17%), aceite de girasol ecológico, aceite de cártamo ecológico, sal marina.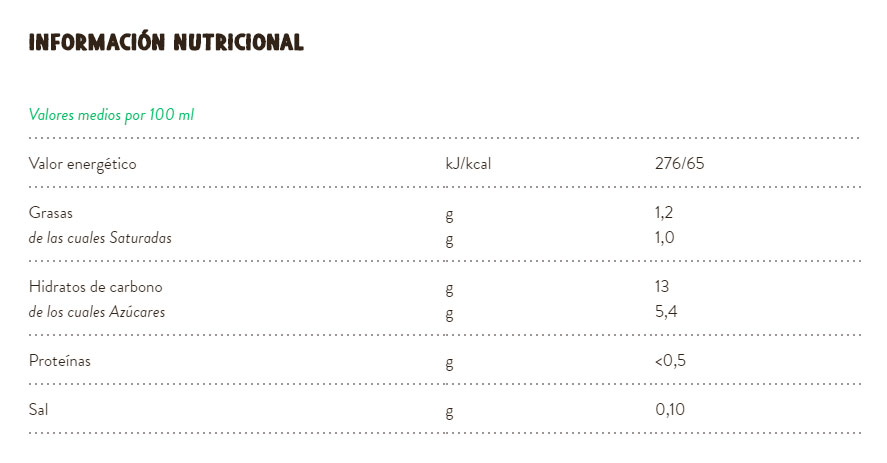 INFORMACIÓN DEL FABRICANTE
THE BRIDGE S.R.L
Via Marcigaglia, 20
36070 San Pietro Mussolino
Vicenza, Italy
Tlf : +39 0444 687880